If you want to add more rotation modes and enjoy it all in the same time, then go for POLLY MAX 3.0. It adds 3 rotation modes and intelligent pressure sensing that makes your sucking experience even better. With its bigger sucking port but longer, it does not let you feel bored or unsatisfied. And what about the vibration part? You can get 3 rotating pleasures at a single time: controlled rotation, powerful vibration and sensual lovemaking with pulsating textures.
#Explore New Possibilities|
From now on, come up with new innovations every day because life is too short to miss out on anything!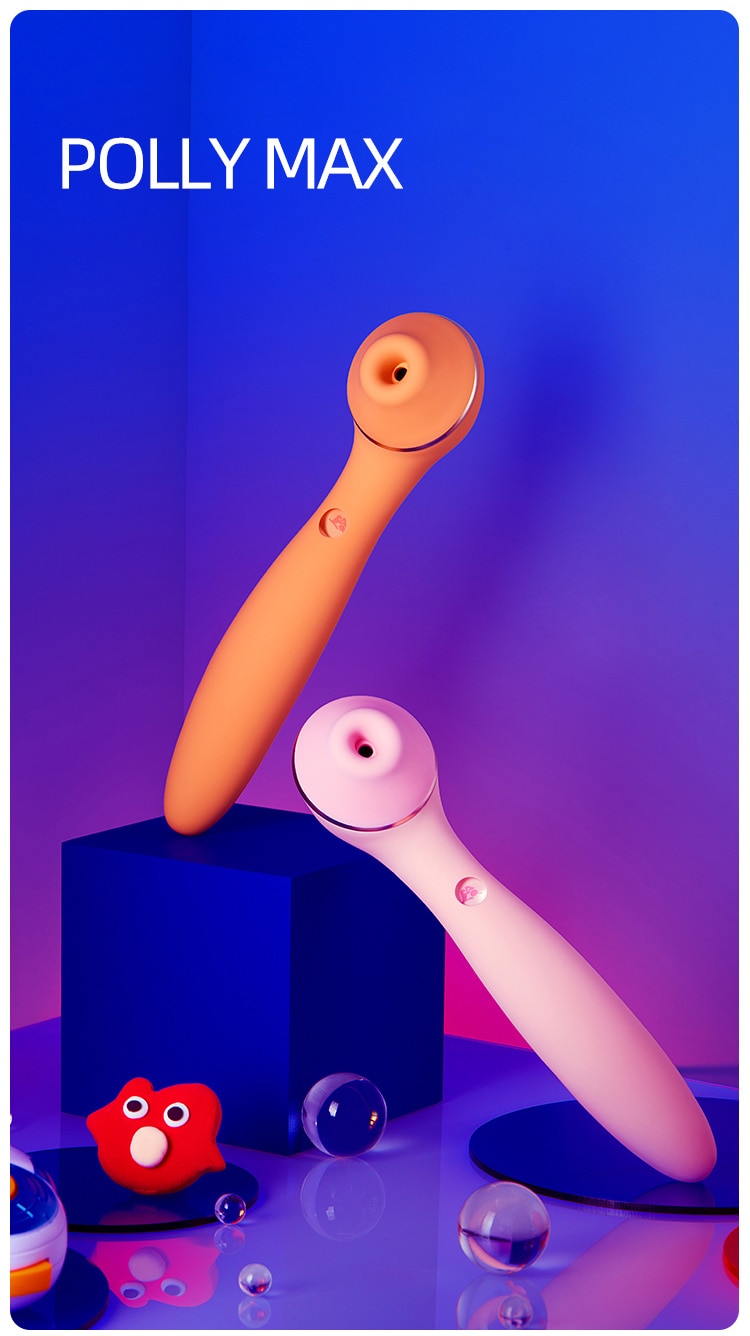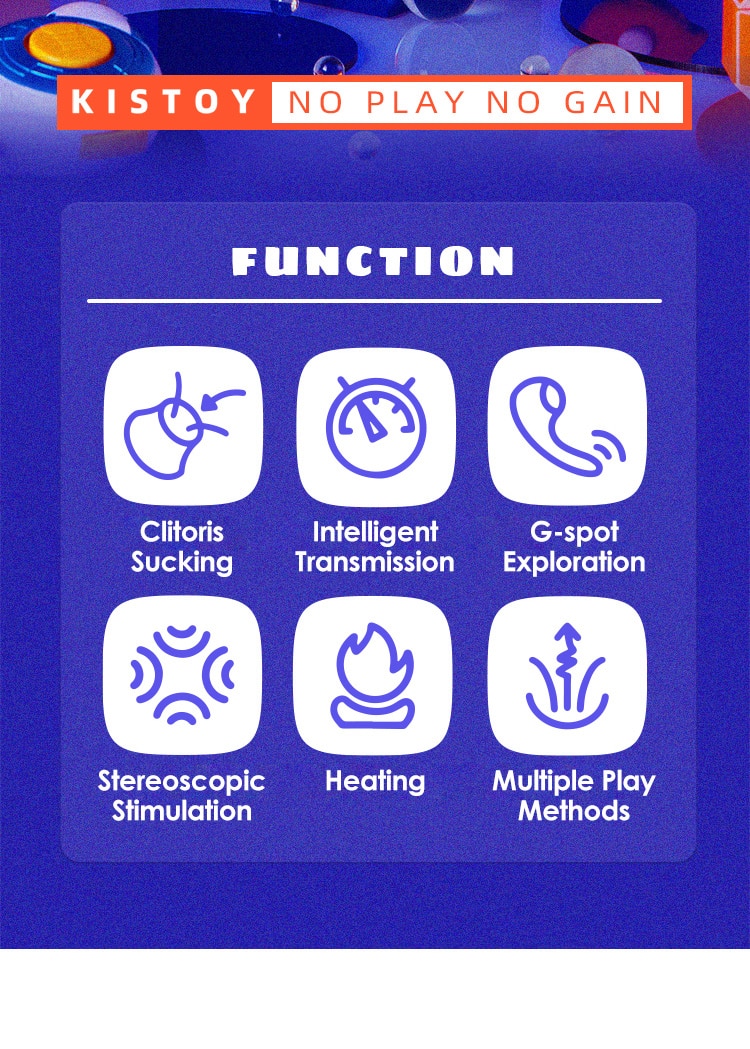 Difference With Polly
1.Sucking Port: The diameter of the sucking port is bigger with the intelligent pressure sensing variable speed brings more pleasure
2.Vibration Part: It adds 3 rotation modes. It is thinner but longer and can automatic heating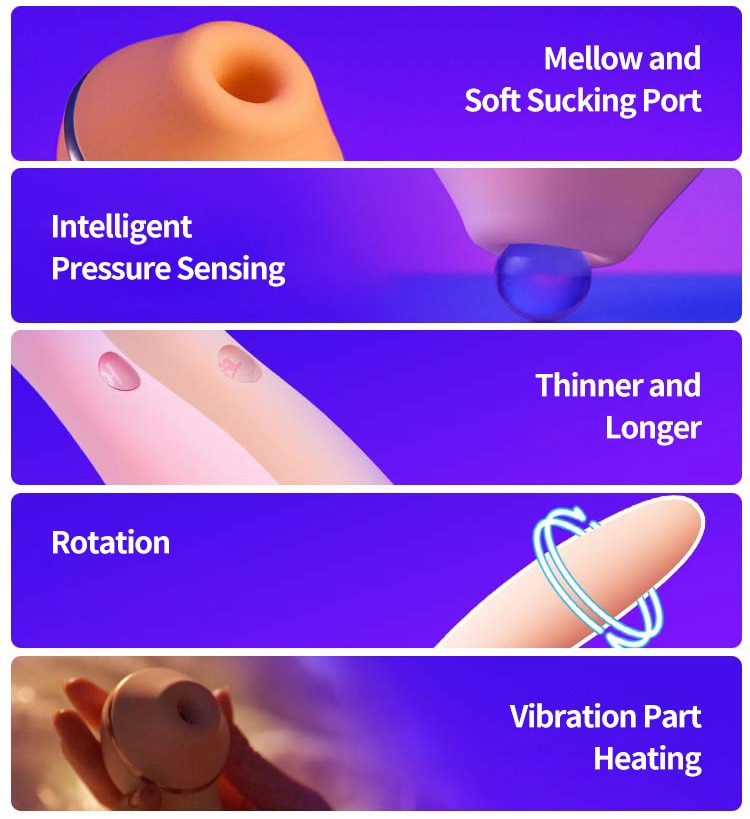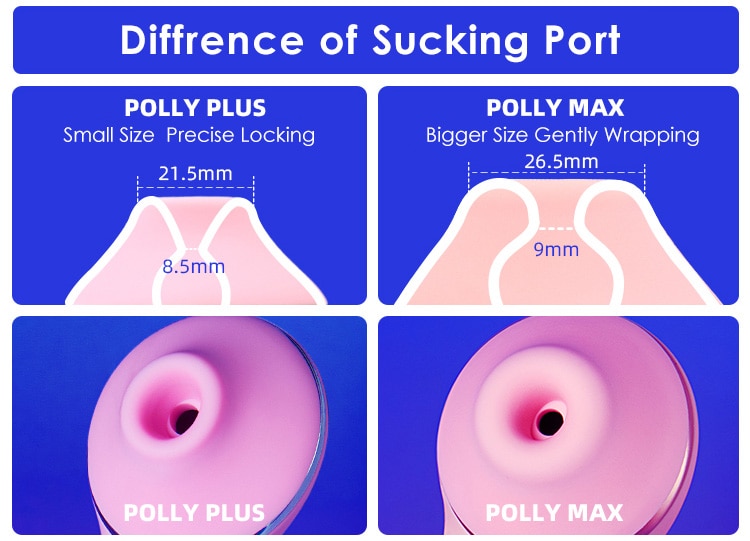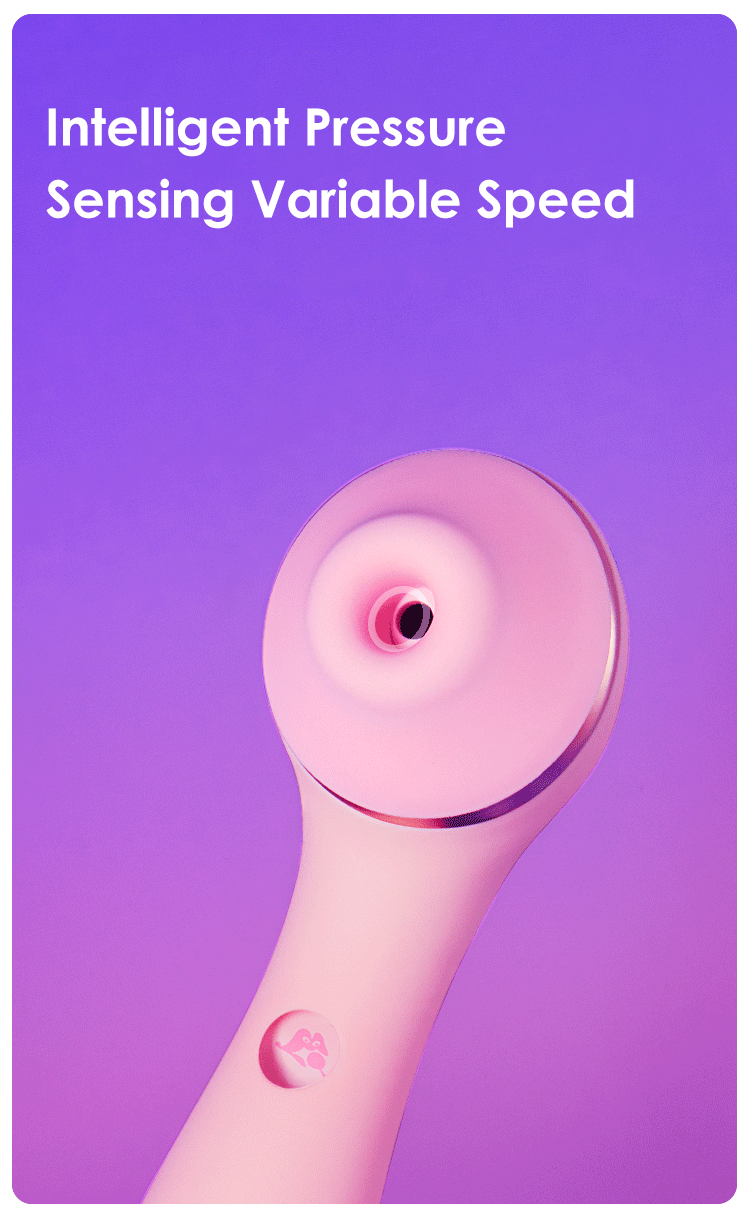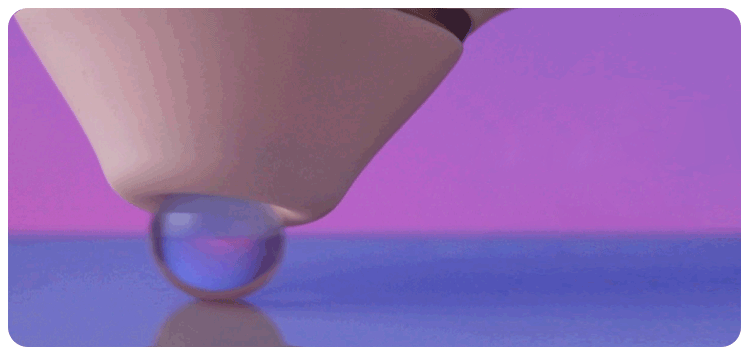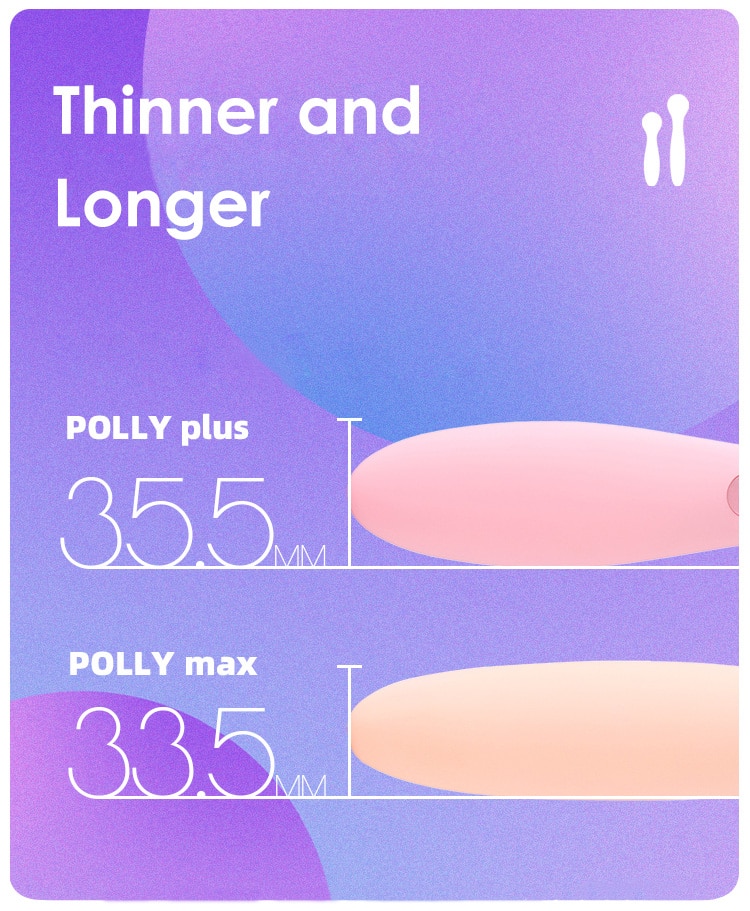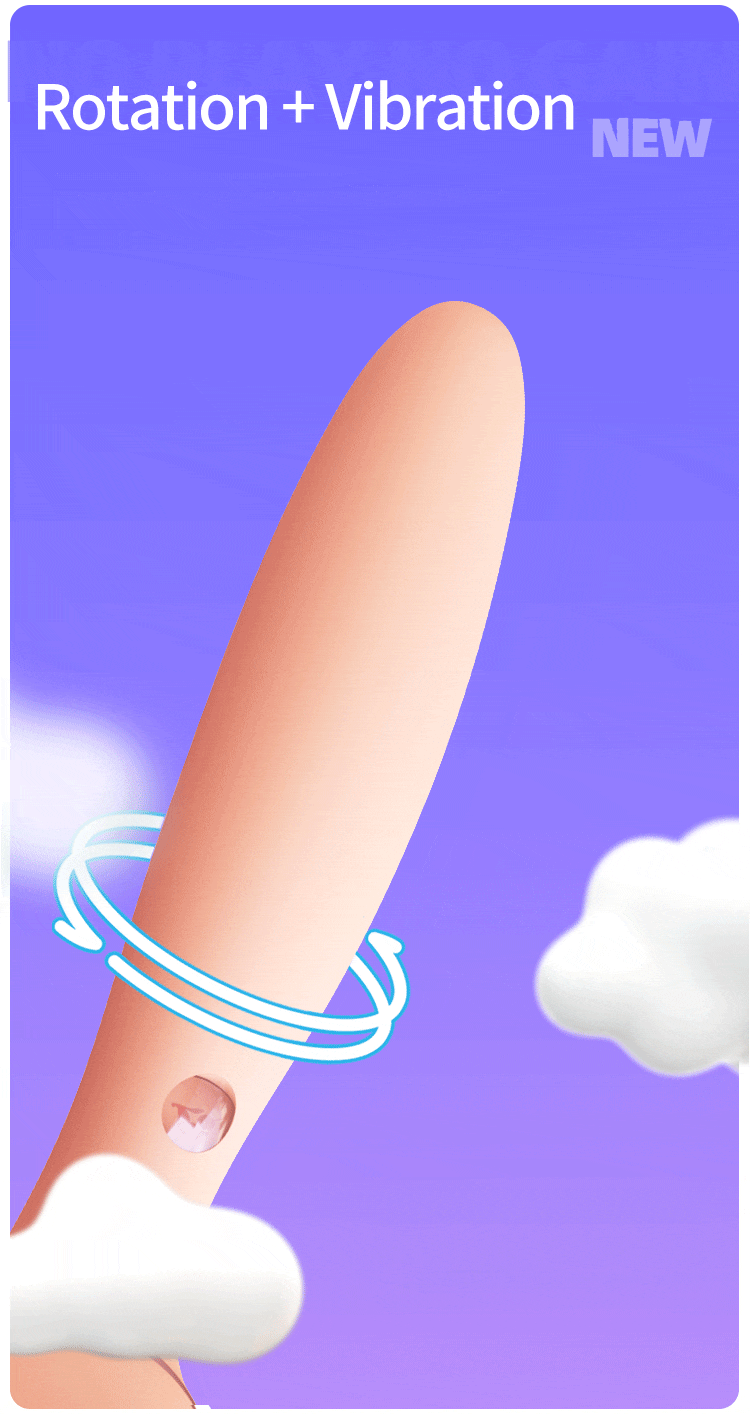 How to Operate
1.Turn on/off:Long press the power key
2.Switch the function:Double click the power key
3.Switch 5 sucking modes/10 frequency vibration/3 rotation modes:Click the power key