How to Properly Have a Clit Orgasm?
Jul 07,2022 | Hedy Emily
Some people think that all orgasms are the same. But real clitoral orgasms feel much different than others. If you want to really experience pleasure, then you need to know how to do it right. In this blog post, I'm going to teach you what real clitoral orgasms feel like and how to achieve them. So read on!
First of all, What is the clitoris?
The only purpose of the clitoris is to provide pleasure.
The clitoris is a small, sensitive organ located at the top of the vaginal opening. Although it is often referred to as a "button," the clitoris is actually quite complex, with both internal and external components.

The clitoris is made up of erectile tissue, which swells with blood when aroused. This tissue is covered by a thin layer of skin, called the clitoral hood.

The clitoral hood helps to protect the clitoris and can be pulled back to reveal the glans, or head, of the clitoris. The glans are often compared to a penis in terms of their structure and sensitivity. However, unlike the penis, the clitoris does not play a role in urination or reproduction. Instead, it exists solely for pleasure.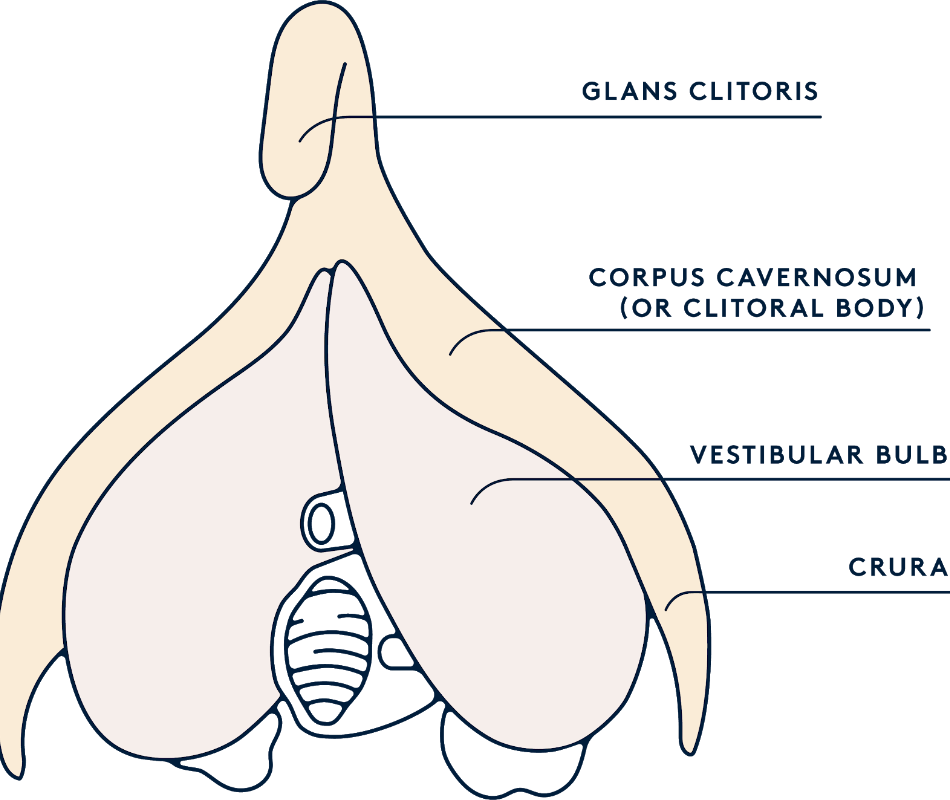 The clitoris is rich in nerve endings, making it one of the most sensitive parts of the human body. Given its importance in sexual pleasure, it's no wonder that the clitoris has been called the "key to female orgasm."
Where Is the clit, exactly?
It can be a little tricky to find your clitoris, since it's at the top of your vulva, tucked inside your inner labia, underneath its own protective hood.

For some people the clitoris is easily visible and accessible, and for others it's hidden under the clitoral hood – everyone's vulva is unique. The clitoris can vary in size (it can be about as small as a pea or as big as a thumb), but only the tip of it comes outside the body where you can see it.

When you're aroused (turned on), your clitoris becomes stiff and swollen — just like a penis. If you're having trouble finding it, things like looking at and touching your own vulva can help you figure out how your vulva is built, and what feels good.
Fun fact about the clitoris: while you can only see the very tip of it, it actually has a spongy shaft that stretches up to 5 inches inside your body!
What is an orgasm?
Orgasms are often considered the pinnacle of sexual pleasure. But what exactly is an orgasm?
Put simply, an orgasm is a release of built-up sexual tension. It is accompanied by muscle spasms and a sense of euphoria, and often results in an increase in heart rate and blood pressure. Although orgasms typically occur during sexual activity, they can also be achieved through other means, such as masturbation.
There is no single "right" way to have an orgasm, and people of all genders and orientations can experience them. In fact, research suggests that orgasms may offer some health benefits, including reducing stress and improving sleep quality. So whether you're seeking solo pleasure or looking to add some extra excitement to your sex life, there's no need to hold back – let yourself go and enjoy the ride!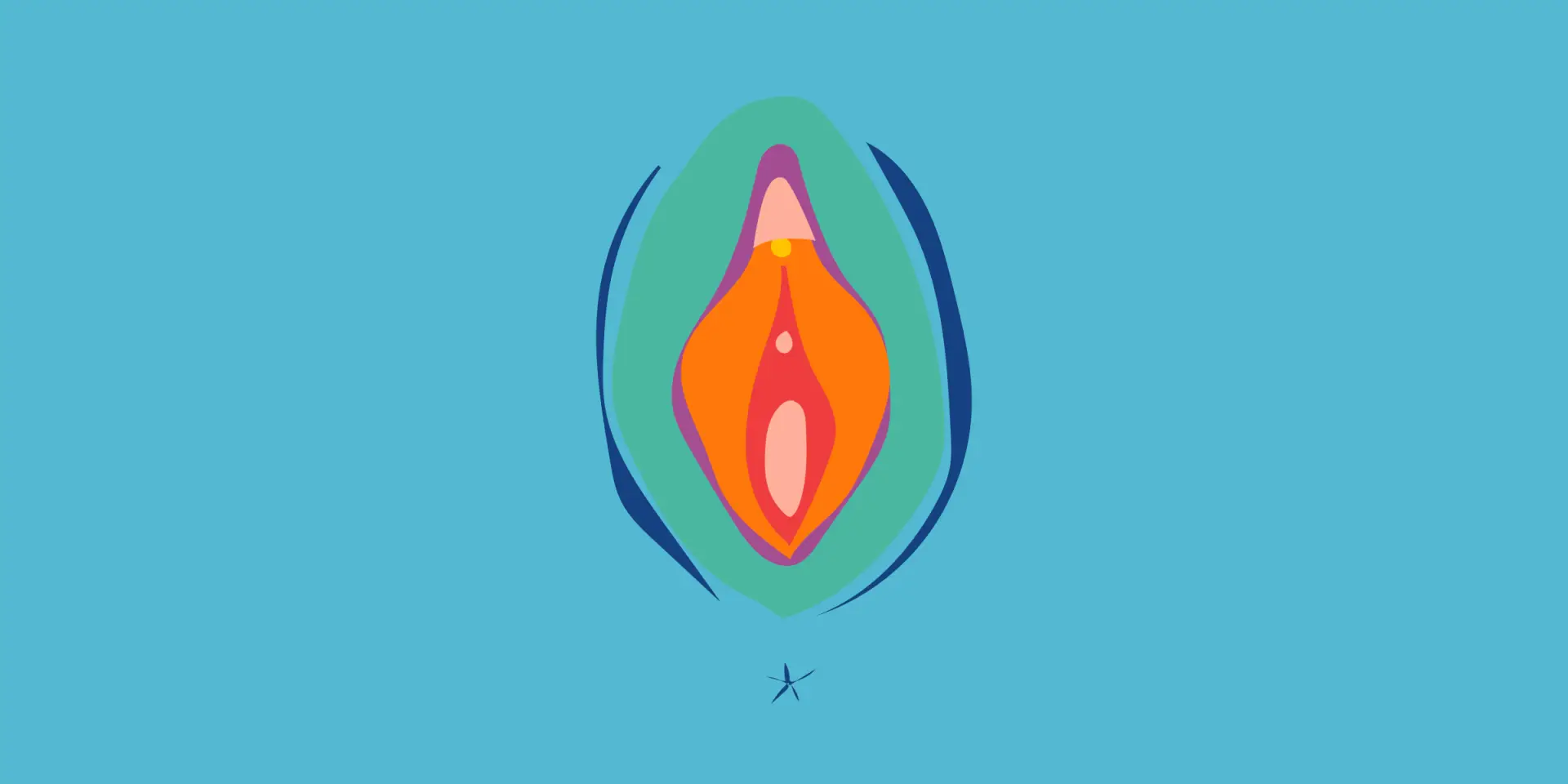 What does a clitoral orgasim feel like?
If we just listen to movies, songs, and book stereotypes, there's only one way of having an clit orgasm. It usually involves squealing, screaming, and "earth-shattering" explosions —dramatic and loud.
There's no one answer to this question, as every woman experiences pleasure differently. However, many women report that clitoral orgasms are extremely intense and localized in the area around the clitoris. Some women describe them as feeling like "a wave of pleasure crashing over the whole body," while others say they feel like "a series of pulsing sensations."
In general, clitoral orgasms tend to be shorter and more explosive than other types of orgasms, but they can still be extremely satisfying. Ultimately, the best way to figure out what a clitoral orgasm feels like is to experiment and explore your own body. With a little patience and exploration, you'll be able to find out what gives you the most pleasure.
Women have more than one kind of orgasm
| | |
| --- | --- |
| Orgasm type | What it can feel like |
| clitoral | When it's really good it's like an out-of-body experience, like I can feel my clitoris on a roller-coaster ride but my soul and mind are on a whole other level of connection with myself or the person I'm with and it takes over my body. Usually it leaves my whole body shaking and I can't stand up for a few minutes. |
| vaginal | vaginal orgasm is often described as a more intense, whole-body experience than a clitoral orgasm. vaginal orgasm is achieved by stimulating the G-spot, which is located about two to three inches up on the front vaginal wall. When the G-spot is stimulated, it can lead to a deep feeling of pleasure. vaginal orgasms are often accompanied by muscle spasms and a sense of fullness or pressure in the pelvis. |
| anal | Some women report feeling waves of pleasure that begin in the anal area and spread throughout the pelvis and whole body. Additionally, anal orgasms are known to cause anal muscle contractions and increased blood flow to the anal region, resulting in heightened sensation and pleasure. |
| combo or blended | When the vagina and the clitoris are stimulated at the same time, it tends to result in a more explosive orgasm. Sometimes these combo orgasms are accompanied by full-body trembles and tremors. |
| convulsing | Convulsing orgasms can be a lot of fun! They happen when you get so close and then finale over with your pelvic floor muscles convulsionary repeating this motion really fast. |
| erogenous | Stimulating lesser-known erogenous parts of the body (ears, nipples, neck, elbows, knees, etc.) can cause a pleasurable release when kissed and played with. Many women report that these types of orgasms are much more intense and full-body than regular orgasms. They often feel like they start deep within the body and then radiate outwards, causing the whole body to shudder with pleasure. Some women also report feeling a sense of euphoria or even lightheadedness when they have an erogenous orgasm. |
Difference between clit and vaginal orgasms
On the surface, it seems simple enough – one is achieved through stimulation of the vagina, while the other is achieved through stimulation of the clitoris. However, the reality is a bit more complicated. For many women, it is possible to achieve both types of orgasms – though they may feel quite different. Clitoral orgasms are often described as being more "intense" than vaginal orgasms, while vaginal orgasms are often said to be more "full-bodied." However, there is no right or wrong way to experience an orgasm, and ultimately it is up to each individual to explore her own body and find out what feels best.
Though they are both intensely pleasurable, there are some key ways in which vaginal and clitoral orgasms differ.
For starters, clitoral orgasms are generally much easier to achieve than vaginal orgasms. This is because the clitoris is located outside of the vagina, making it more accessible to stimulation. In contrast, the G-spot, which is responsible for vaginal orgasms, is located deep inside the vagina. As a result, it can be much harder to reach during sex.
Additionally, clitoral and vaginal orgasms tend to feel different. Clitoral orgasms are often described as being sharp and intense, while vaginal orgasms are often deeper and more prolonged. Though both types of orgasms are highly enjoyable, each offers a unique form of pleasure.
How to stimulate your clitoris
There are a variety of ways to stimulate the clitoris, including manual stimulation, oral sex, and clit vibrator Experiment and find what feels best for you! No matter how you choose to Stimulate your Clitoris, remember to be gentle and patient; the clitoris is a sensitive organ, and too much pressure can be painful. With a little exploration, you can find new ways to enjoy pleasurable sensations!
Comment