Is the clit sucker bad for your health?
Dec 01,2022 | Hedy Emily
There's a lot of misinformation out there when it comes to clit sucker toys, and many people are still wondering if they're bad for your health. But is that really the case? In this article, we'll take a look at the science behind sex toys and see if there's any truth to the rumors that they're harmful. We'll also discuss some of the benefits of using sex toys, and highlight some of the safest ways to use them. So is there anything bad about sex toys? Well, that's up to you to decide!
It's Important To Steer Clear Of Unsafe Sex Toy Materials
It's important to steer clear of unsafe sex toy materials. Some sex toy materials, like phthalates, silicone, and latex can be unsafe or toxic. This can have serious health consequences, so it's important to be aware of the ingredients in any sex toy you purchase. To make sure you're getting a toy that's safe for your health, be sure to read the safety information before making a purchase.
Here are some tips on choosing safer sex toy material:
-Check the label carefully to see if the product contains any harmful chemicals or substances. Many toys are made with dangerous substances such as phthalates and Silicone gel lubricants (which contain methylchloroisothiazolinone [MCI]). When these toxins get into contact with your skin or other body parts they can cause problems such as cancer development and reproductive toxicity.
-If you don't feel comfortable using a certain type of material because of its potential risks, choose another alternative instead. There are many safe options available on the market today!
Do Clit Suckers Cause Sensitivity Loss?
There's a lot of debate surrounding clit vibrators- some people believe that they can cause sensitivity loss in the genital area, while others claim that they're actually beneficial. The thing is, there's no definitive answer yet. That's because there hasn't been any scientific study that's been able to prove or disprove the claims conclusively. That said, it's important to be aware of the risks before using a clit sucker vibrator, and consult with a doctor if you experience any problems. In the meantime, use vibrators cautiously and sparingly- always use a condom if you're going to share them!
Can Clit Sucker Cause Yeast Infections?
Clit suckers made from porous materials such as PVC, rubber or jelly rubber, Cyberskin, or TPR/TPE blends are almost impossible to clean completely because their surface contains many pores that are invisible to the naked eye, which is an excellent habitat for microorganisms such as yeast
Any sex toy that has a porous surface is much more likely to increase your risk of contracting a yeast infection because cleaning it adequately is difficult and sanitizing it is nearly impossible.
To avoid getting a yeast infection from your vibrator, you should:
Make sure that your vibrator is made from nonporous material like silicone or ABS plastic

Clean your vibrator before and after every use and between orifices; if it is being shared with someone else, clean it when switching between partners as well

Use a pH-balanced water-based lubricant that is safe for your vibrator's material

Avoid most oil-based lubricants, as they not only increase your risk of developing a yeast infection, they also degrade vibrators made from latex or rubber vibrators as well as latex and polyurethane condoms used over vibrators
Is The Clit Sucker Phthalates-Free?
Hard plastic products are probably safe and silicone, glass, metal, and wood are completely phthalate-free. Rosekis sex toy stores offer phthalate-free sections of their store. Look over the toys you have now: do they jiggle?
It's important to read the ingredients list before making a purchase, in order to make sure that you're getting a toy that is both safe and healthy for your body.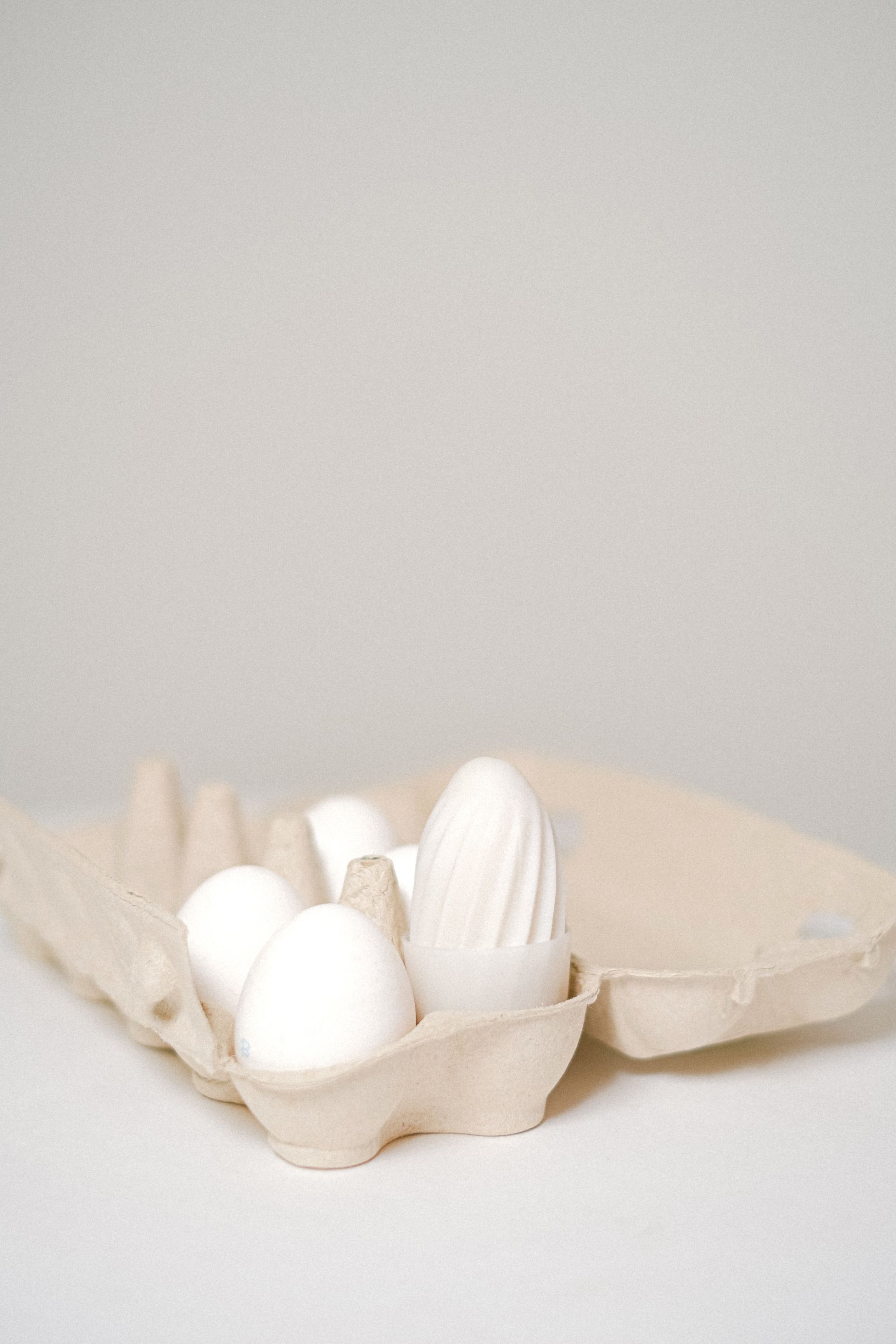 Clit Sucker Toy Causes Low Egg Count
Some experts believe that using vibrators or other stimulators on the clitoris can help to increase blood flow to the area and boost ovulation. In addition, some sex toys are specifically designed to stimulate the clit. These types of toys are known as "clit suckers."
Aside from improving fertility, using a clit sucker toy can provide other benefits such as increased pleasure during sex and improve intimacy between partners. So if you're experiencing low egg counts or problems getting pregnant, give a Clitoris Sucker Toy a try!
Sex Toy Causes Infertility
There is no concrete evidence linking sex toys to infertility, but some people believe that they may be responsible. There are a few reasons why this could be the case.
Some studies have suggested that using sex toys can damage the female genital tract and reduce fertility. This is because many sex toy materials (like silicone) are known to cause inflammation and other problems down there. In addition, some types of vibrators use strong vibrations that may affect sperm quality or impact ovulation.
Furthermore, many people think that masturbating with anything else besides their own hands can lead to decreased sexual desire and even diminished pleasure in bed overall. All these factors might together contribute to reduced fertility rates among women who regularly use sex toys.
So, while there's no definitive proof linking sex Toys with infertility, it's certainly something worth considering if you're concerned about your reproductive health."
Does Lube Affect Infertility?
There is a lot of speculation about the effects of lubricants on fertility. However, there is no concrete evidence that proves either side of the debate is correct. Some people argue that lubricants can interfere with sperm motility and cause infertility, while others say that they are not harmful and may even improve fertility by reducing friction during sexual activity.
The jury remains out on this one, but it's recommended that couples get advice from a physician before using any type of lubricant to avoid potential risks or complications.
Does The Clit Sucker Toy Cause Radiation?
There is a lot of confusion surrounding the potential health risks associated with sex toys, and radiation specifically. Some people believe that all sex toys are capable of emitting radioactive particles, which could lead to cancer or other health issues. However, the reality is much more complex than that.
Contrary to popular belief, there is actually no evidence linking any type of sex toy with harmful levels of radiation. In fact, most sex toys do not emit any detectable level of radiation at all. The exception would likely be vibrators that use specially-made batteries known to contain high levels of uranium (due to their nuclear fuel source). However, even these devices pose a relatively low risk when it comes to cancer or other major health problems.
So why are some people so worried about radiation from sex toys? It's probably because they've seen inaccurate information online or heard unpleasant stories from friends and family members. Please don't let this scare you away from experimenting with new types of sexuality - in fact, embracing your kink might just help you enjoy safer sexual experiences overall!
Through the course of this article, we hope that you now have all the information you need to make an informed decision when it comes down to whether or not clit suckers are safe for your health.
Comment